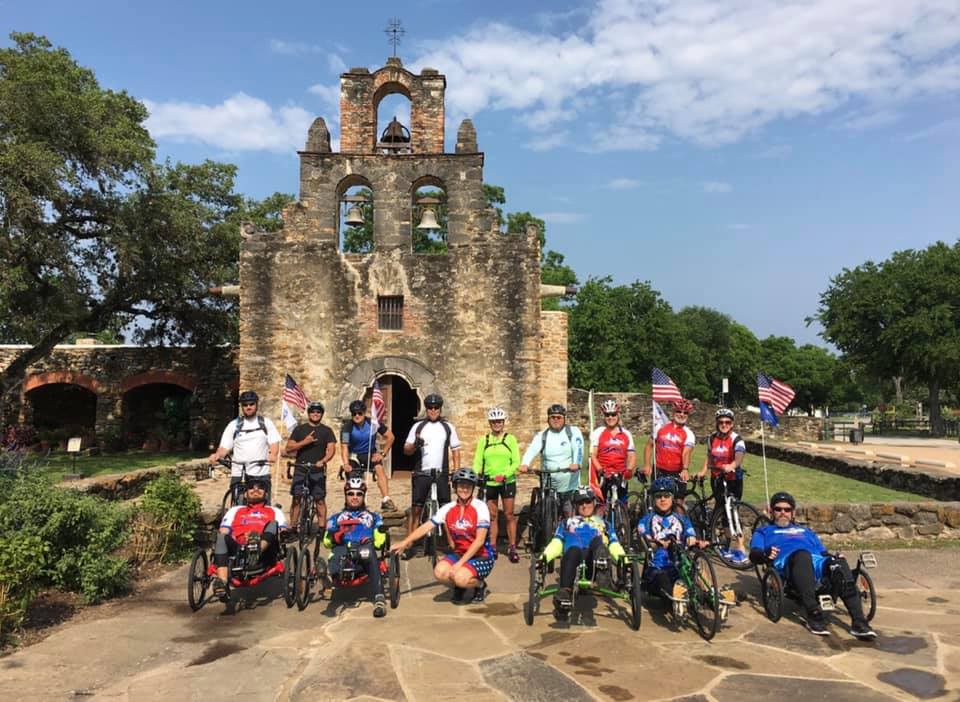 Team America Cycling
Team America is an adaptive cycling group comprised of Veterans & their family members.
This project launched 05/14/2019 and ends 05/31/2020.
---
Cycling was the first sports program Operation Comfort started in 2005. Our cycling team name is Team America. We have hand cycles, road bikes, recumbent bikes and tandem bikes that we can adapt and fit to you! We do multiple special rides each year. We ride on Wednesdays and Saturdays with beginner, intermediate and advanced groups. Our weekly rides average 25-45 service members & their families. Supporting this mission will allow for continued bicycle maintenance, special rides & general support of the program.