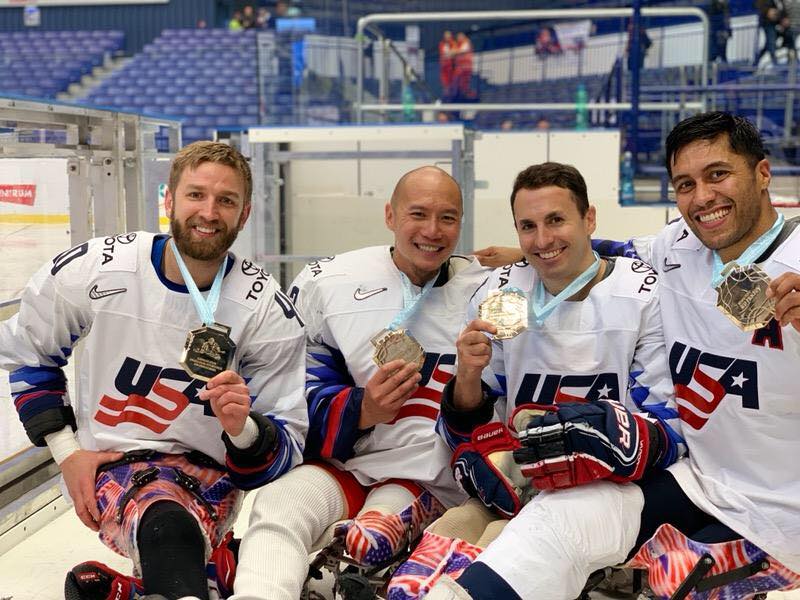 San Antonio Rampage Sled Hockey
Yes there is hockey in TX! Sled Hockey is an adaptive sport that allows our veterans with lower body impairments to take part in a full contact sport.
This project launched 05/14/2019 and ends 05/31/2020.
---
Our San Antonio Rampage sled hockey team was formed in 2007 with the help of the AHL San Antonio Rampage and became the first all military sled hockey team in the US. The team is comprised of wounded, ill and injured service members as well as community athletes with disabilities. We are very proud of our Paralympians that won the Gold medal at the Winter Paralympics in 2014 and 2018. We play in tournaments in San Antonio, Chicago, St. Louis and Denver as well as wherever the National Championships take place each year. We have all the equipment needed and practice 2 times per week at the Ice and Golf Center at Northwoods at 17530 Henderson Pass, San Antonio, TX 78232. Any funding support of this program will help with equipment costs, general maintenance & ice rental. We have an average of 10-25 players each season. Through our program we have 4 veteran players with Paralympic Gold medals & 2 additional players who have made it onto the National/Developmental team.