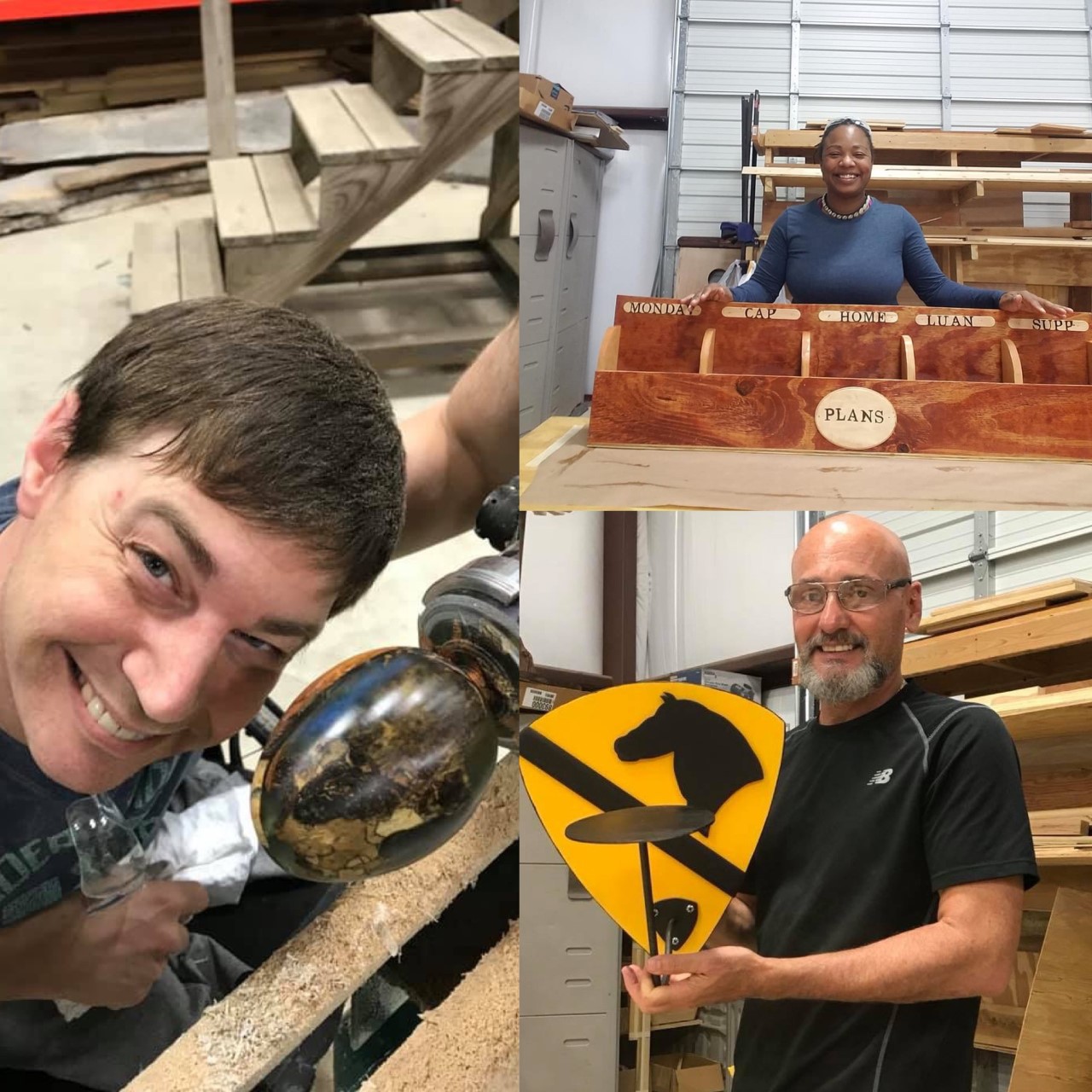 Wood Working
Letting your imagination have no limits. Building a variety of projects with an enormous amount of creativity!
This project launched 06/03/2019 and ends 06/03/2020.
---
Through the wood working program we've been able to help and support service members who may not be into sports. This has been another creative and enjoyable avenue for them to just relax, imagine and build what ever they can dream up. There have been so many different builds such as shelves, tables, stools, benches, coin boxes, and many other projects. We provide an environment which helps with the decision making process and supports each build along the way while maintaining safety as being paramount.